(BPT) – It's possible that grapes are already high on your list of snackable foods, but there are so many reasons to eat grapes beyond just their irresistible juicy-sweet taste. You may not know that grapes also have many properties that can help you maintain a fresher, healthier diet. With the recent focus on plant-based foods, there's nothing better than choosing produce that can work equally well as a vital ingredient for a sweet or savory part of your meal.
1. Always the perfect — and perfectly portable — snack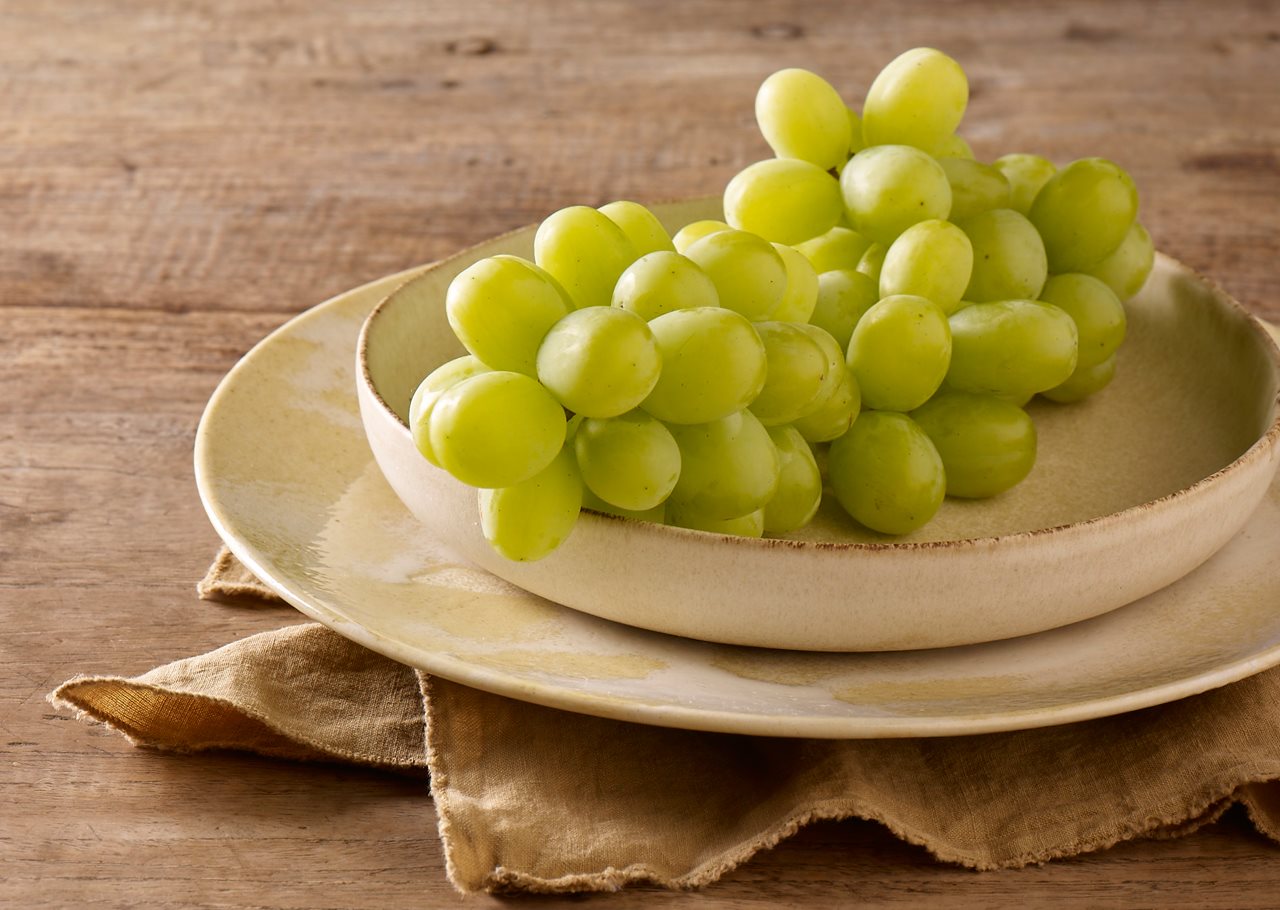 Whether you're at home or on the go, crisp, juicy fresh grapes from California are delicious and energizing any time, on their own or paired with a protein like cheese or nuts for the perfect mini-meal. It's so easy to pack just a few or a whole bunch of grapes for a snack — and kids love them.
2. Boost your immune health with grape polyphenols
All three colors of grapes — red, green and black — provide a natural source of over 1,600 beneficial plant compounds containing antioxidants and polyphenols that help support your overall health. Grape polyphenols support the health and function of your body's cells by promoting antioxidant and anti-inflammatory activities.
3. Feed your heart and maintain your brain
Grapes may contribute to the health of your heart in many ways: by promoting healthy circulation, countering oxidative stress and inflammation that can lead to plaque formation in your arteries, supporting healthy lipid levels and more. On top of that, grapes naturally support your brain health, too. A recent study showed that eating grapes every day helped protect against metabolic decline in Alzheimer's-related areas of the brain.
4. Safeguard your colon health
Your gastrointestinal health is central to your overall physical condition and well-being. Research suggests that consuming grapes may inhibit genes that are responsible for tumor growth in your colon, protecting the healthy tissue.
5. Happily hydrate yourself
Did you know that grapes are about 82% water? Staying hydrated is a top priority for maintaining your good health, so why not make it easier for yourself (and your kids) to meet that goal by enjoying foods like grapes that have a high water content? Eating grapes can not only help quench your thirst, but also contributes to your overall daily fluid intake.
6. Specialized diet? No problem.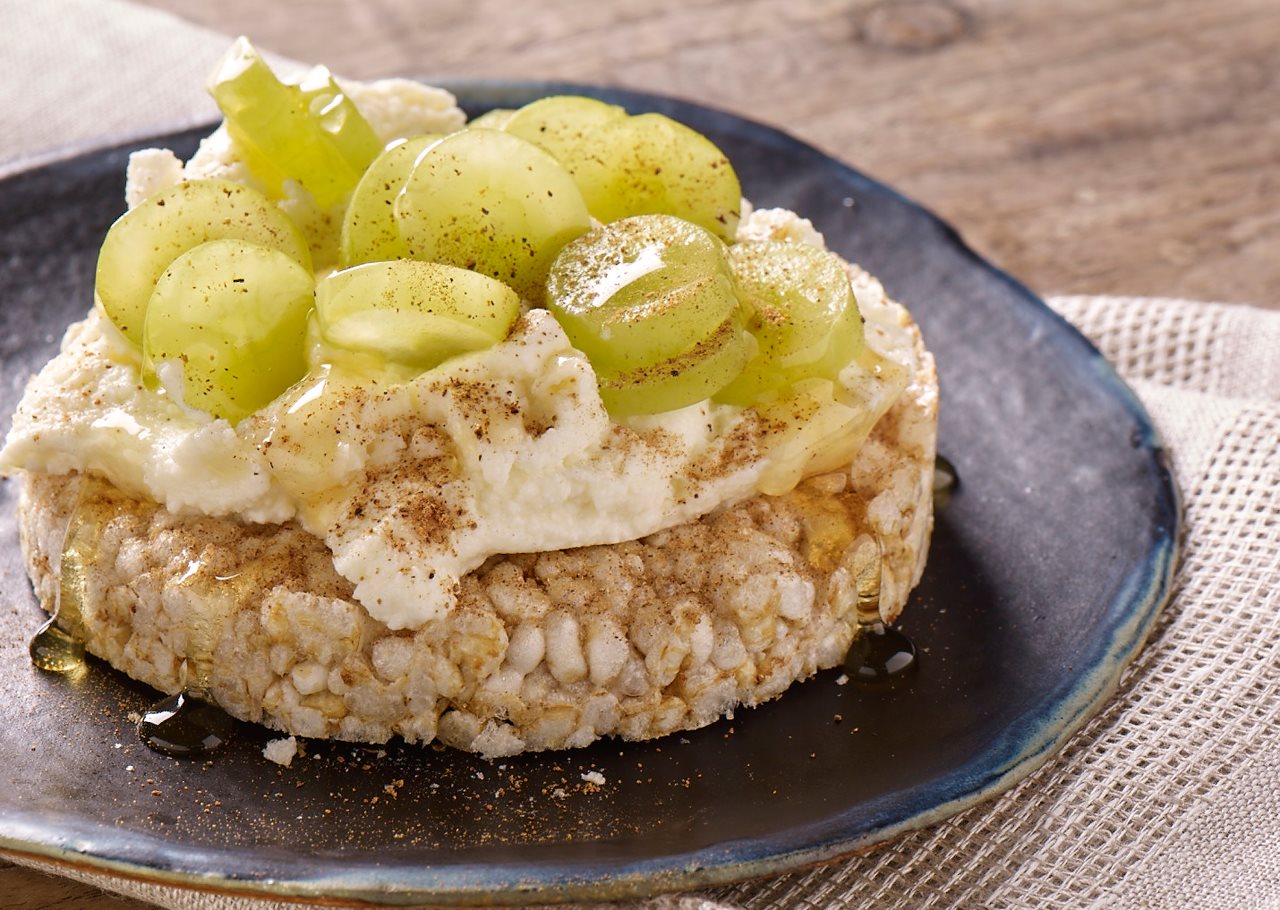 Fresh grapes can fit in well as part of almost any diet plan. Because grapes are a low glycemic fruit, they are suitable as part of a balanced diabetic diet. Grapes are also gluten-free, they contain virtually no sodium — and of course are naturally free of fats and cholesterol. For waist-watchers, grapes are very diet-friendly — coming in at just 90 calories per each 3/4 cup serving.
7. Add some zing to sweet and savory dishes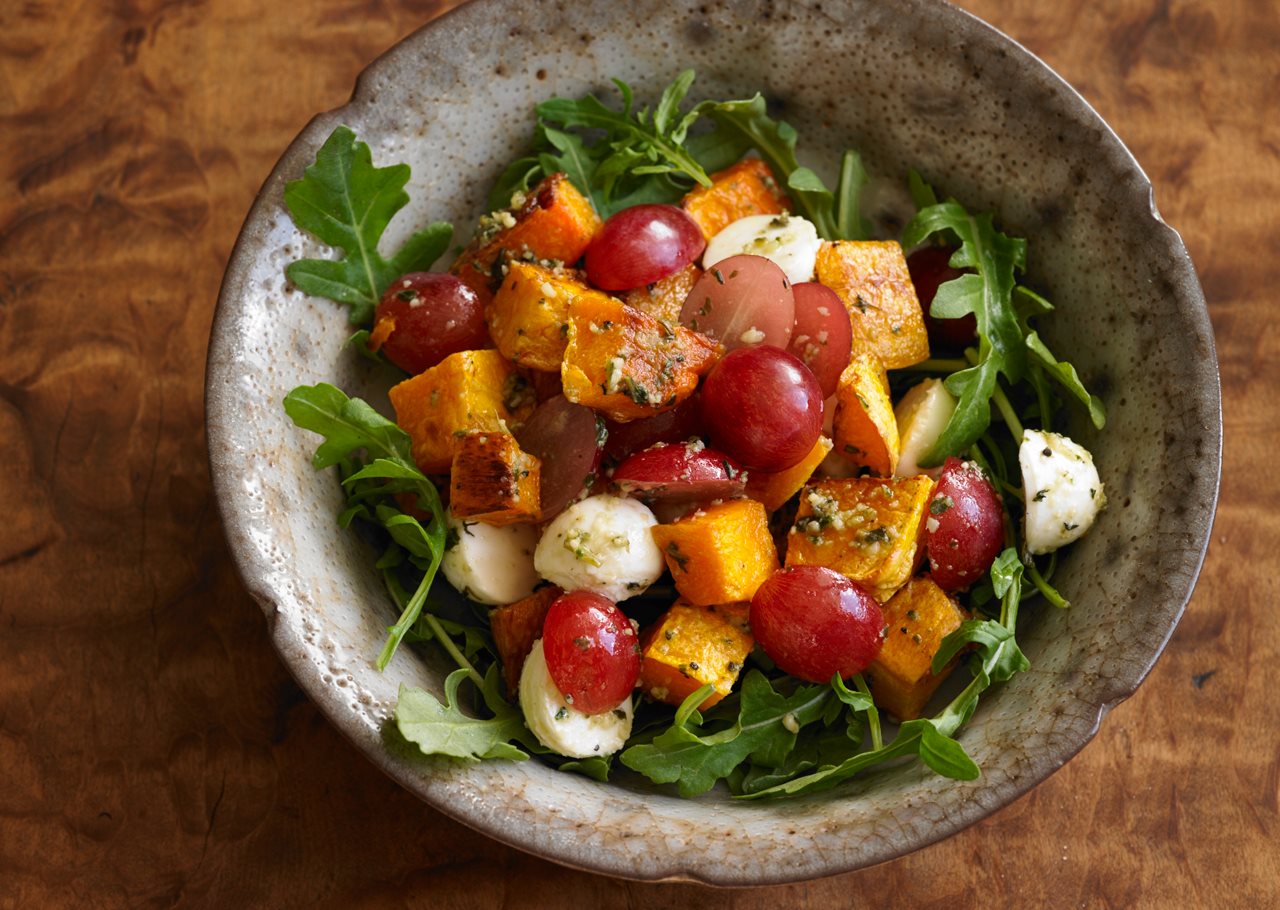 With grapes as a staple in your kitchen, everything gets a healthy flavor boost. California grapes provide a great balance of sweetness and acidity along with a pleasing texture that can elevate the taste of greens, grains, veggies, proteins and more. Use fresh grapes in salads or to garnish a dessert or cook them in your favorite casseroles or meat dishes to enhance the taste of a variety of dishes. For example, Grape and Farro-stuffed Acorn Squash is a perfect seasonal dish to enjoy.
Looking for grape inspiration? Explore the possibilities at GrapesfromCalifornia.com/recipe.