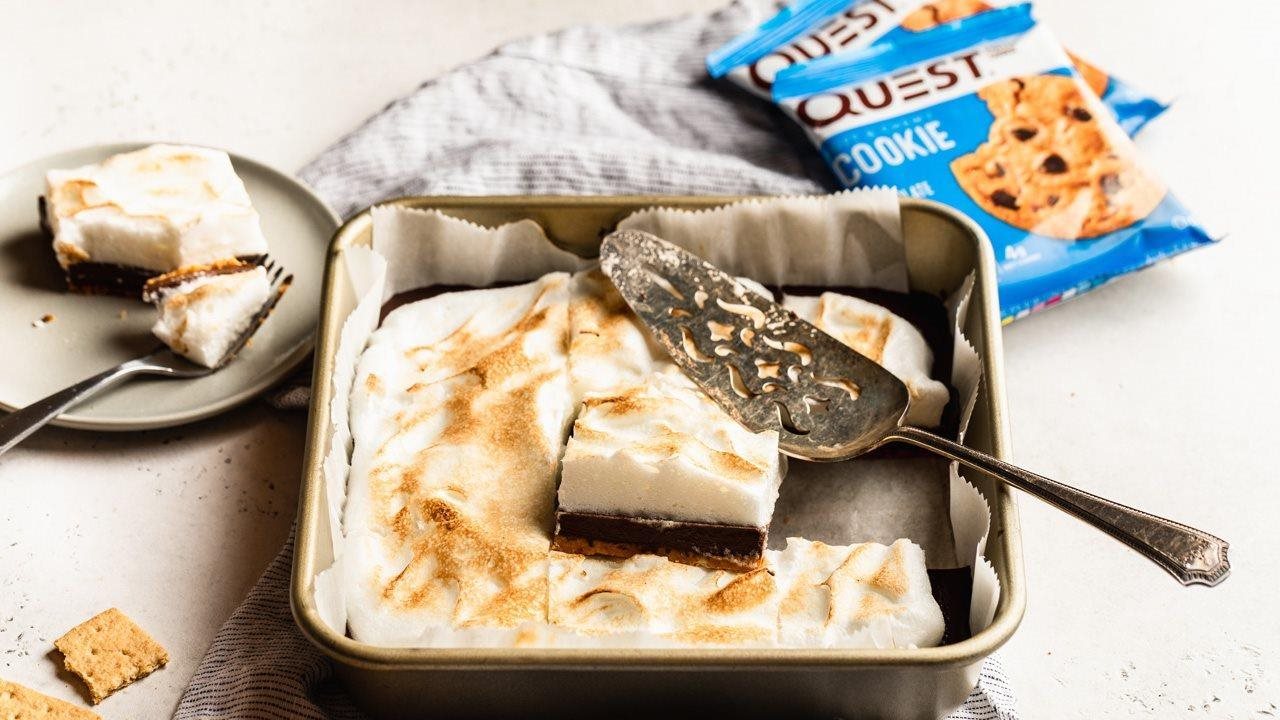 (BPT) – When you're looking for sweet snacks on-the-go or indulgent treats to enjoy, there's nothing better than finding foods that satisfy those cravings without sacrificing your nutritional goals. Fortunately, there are plenty of options to choose from, if you know where to look.
Registered dietitian Kristin Kirkpatrick, MS, RDN, offers her advice for treating yourself while also getting the protein, fiber and other nutrients your body needs to feel its best.
"Having a variety of thoughtful options on hand at home and on-the-go helps you meet your nutritional needs at the same time that you're satisfying your very human cravings for tasty food," said Kirkpatrick. "Adding these items to your shopping list can help you enjoy your indulgences while also knowing you're choosing foods that are better for you."
In-season fruits
Knowing what's in season helps you choose the freshest fruit that will taste sweet while also being full of essential vitamins, minerals and fiber. Outside of growing your own, find fresh seasonal produce by visiting local farmers markets — or farms where you pick your own.
"Make enjoying fruit easier by washing and storing it where you can easily see it," said Kirkpatrick. "Keeping fruit on the counter while it's ripening, or at the front of the fridge, will remind you to eat some every day."
Choose sweet snacks thoughtfully
Read labels on snacks and treats, looking for quantities of sugar, protein, carbs and fiber to understand what's in the foods you eat.
"One great choice is Quest Chocolate Chip Protein Cookies," said Kirkpatrick. "They contain less than one gram of sugar, only 4 grams of net carbs — but 15 grams of protein that your body needs for energy, plus 9 grams of fiber."
The other good news is, each soft and chewy cookie is loaded with decadent chocolate-flavored chunks — along with the protein you deserve.
Combine sweets with protein
You can enjoy sweet foods you love and still boost your nutritional intake by choosing or adding protein-rich foods to your treats, like yogurt, nuts, eggs or peanut butter.
"Protein helps provide longer-lasting energy," added Kirkpatrick, "while also helping maintain and repair your body's tissues."
Bake your own
There's nothing more satisfying than baking your own treats. Between the wonderful aromas and the tempting sight of fresh baked goods, enjoy desserts you can make yourself while choosing recipes using some ingredients that are "better for you."
For example, Quest Chocolate Chip Protein Cookies are the star in this recipe:
S'mores Slab Pie
Prep Time: 30 minutes | Chilling Time: 2 hours | Total Time: 2 hours, 45 minutes
Ingredients
Crust
2 Quest Chocolate Chip Protein Cookies
1 tablespoon butter, melted
Filling
1 can coconut milk (full fat)
1 tablespoon gelatin, unflavored
1 cup chocolate chips (sugar free)
1 teaspoon vanilla extract
Pinch sea salt
Meringue
3 egg whites
1/2 cup zero-calorie sweetener
1/4 teaspoon cream of tartar
Directions
Place Quest Cookies in food processor or blender; blend until small crumbs form. Add melted butter and pulse until combined.
Press mixture into bottom of 8×8 inch pan lined with parchment paper. Use bottom of glass to pack mixture down tightly.
Bake crust 5-6 minutes at 350 degrees F.
Meanwhile, place coconut milk and gelatin into small pot and whisk until combined.
Let sit 10 minutes, then turn on medium heat on stovetop.
Bring milk to a boil, then remove from heat. Add chocolate chips and let sit 5 minutes before stirring smooth. Stir in vanilla extract.
Pour chocolate filling over crust. Cover and chill at least 2 hours until firm.
Once firm and ready to serve, place meringue ingredients into heat-proof bowl over small pot of boiling water (be sure bowl isn't touching water) and whisk until zero-calorie sweetener granules melt. Test by rubbing mixture between fingers to test grittiness.
Pour mixture into standing mixer (or use handheld mixer) and beat 4-6 minutes from low to high until stiff peaks form and mixture has cooled.
Spread meringue in even layer over chocolate filling.
Use kitchen torch to toast meringue, cut into 16 squares and serve.
Find more recipes using Quest products at QuestNutrition.com.