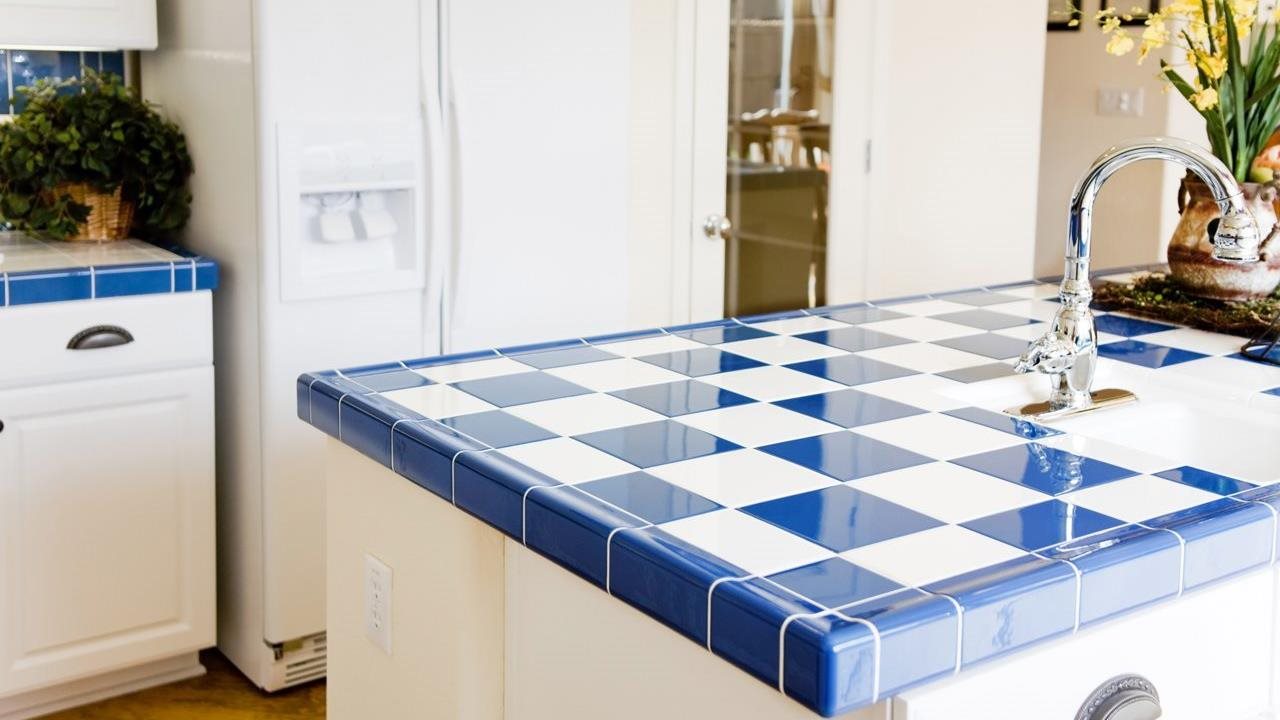 (BPT) – The kitchen is the heart of the home and many people have been spending much more time at home. If you look at your laminate countertops and long for something new, consider a refresh rather than a replacement. A new countertop can cost thousands of dollars depending on material, but updating an existing countertop with ceramic tile costs far less and is an easy weekend DIY project with big impact.
Keep in mind, a minor kitchen remodel is a worthwhile project, with over 72% return on investment, according to Remodeling Magazine's Cost vs. Value report. A new countertop can be part of a remodel or a single project with eye-catching appeal that will instantly transform a kitchen. Plus, because you can do a ceramic tile project yourself, you'll save money while enhancing your home's value.
Ceramic tiles refresh for less
Ceramic tiles are ideal for the kitchen because they are durable, affordable, stain-resistant and come in a variety of colors. Plus, these tiles are often sold with complementary bullnose pieces, which are rounded to make edging the countertop easy and with professional-looking results.
For a clean, classic look, consider white tile that will brighten the space. If that's not your style, look for other ceramic tile options available in a rainbow of colors and glazes that can complement your interior design and personal taste. Blue hues, for example, provide a pop of color, while gray hues add a more modern touch. No matter what you select, updating laminate with tile is sure to make your kitchen feel new and elevate the space.
Tools and tricks of the trade
Installing a tile countertop might seem intimidating, but with a few tips and the right products, even a novice DIYer can be extremely successful. To start, consider using high-strength installation alternatives like SimpleMat to replace messy thin-set mortars and mastics for bonding tiles to a surface. SimpleMat is the quickest, easiest, cleanest way to set tile.
How does it work? The double-sided adhesive mat is designed so you can install at your own pace — in sections over several days or all at once. Once the tile is set on the section you're working on, grout within 24 hours. To simplify the grouting process and save time, opt for ready-to-use SimpleGrout Pre-Mixed Grout that doesn't require mixing, is stain-resistant and won't shrink in grout joints.
Steps to install a tile countertop
1. Remember to put safety first when working on home projects. Follow manufacturer recommendations and wear eye protection and gloves as needed.
2. Measure your counter to determine the amount of tile, setting mat and grout needed for the project.
3. Ensure that your chosen tile meets the size and weight requirements of the mat.
4. Wipe the countertop clean to remove any food, dust or contaminants.
5. Cut the two-sided adhesive mat to size, peel the back to expose the adhesive and apply to the countertop, overlapping sheets according to the instructions.
6. Lay out and cut your tile in desired sizes and shapes. Remove the release liner to expose the adhesive ridges on the front of the mat. You do not need mortar. Set the tile in place on the countertop using grout spacers to ensure straight rows and then firmly push the tile into the mat using your hand or a flat surface like a grout float to lock the tile into position.
7. Grout the tile within 24 hours after setting the tile on the adhesive mat. Apply the grout according to the directions, spread the grout using a grout float held at a 45-degree angle and make sure that grout fills every joint between the tiles. Grout only about five square feet at a time and then begin shaping grout joints and clean up immediately.
8. Remove excess grout with the float and then shape and clean using a lightly damp grout sponge in a circular motion. Rinse sponge with fresh water, wring out fully and repeat the process until all the tile has been grouted and cleaned.
9. Wait 24 hours for grout to dry and then apply SimpleFix Caulk in the grout joint at the right angle where the tile meets the wall to ensure a smooth transition and to protect the tile.
SimpleMat is available exclusively at The Home Depot.
For more information and to learn more about time-saving products for installing a tile countertop yourself, visit Custom Building Products at www.custombuildingproducts.com.