(BPT) – You've finally decided to take the plunge and break ground on a new above-ground pool. Congratulations! Chances are, you'll want to surround your latest backyard addition with a beautiful new deck. However, the process of designing and building a deck for an above-ground pool is quite different than a traditional deck that attaches to your home. So, before you cannonball into the deep end, consider the following tips from the experts at Decks.com:
1) Go Pro or DIY?
Your first decision is whether you want to build the pool deck yourself or hire a contractor. Consider your skill level, the amount of time you have available, and your budget. No matter which route you choose, there are plenty of helpful resources online, such as the Decks.com DIY Deck Building Guide.
Photo courtesy Trex
2) Crack the Codes
Be sure to review local building codes related to decks around pools. Slip resistance, gaps between deck boards, gapping between the deck and pool, and the slope of the deck may be regulated. Installing a self-closing gate with a lock on your pool deck may also be required to prevent access by unsupervised children.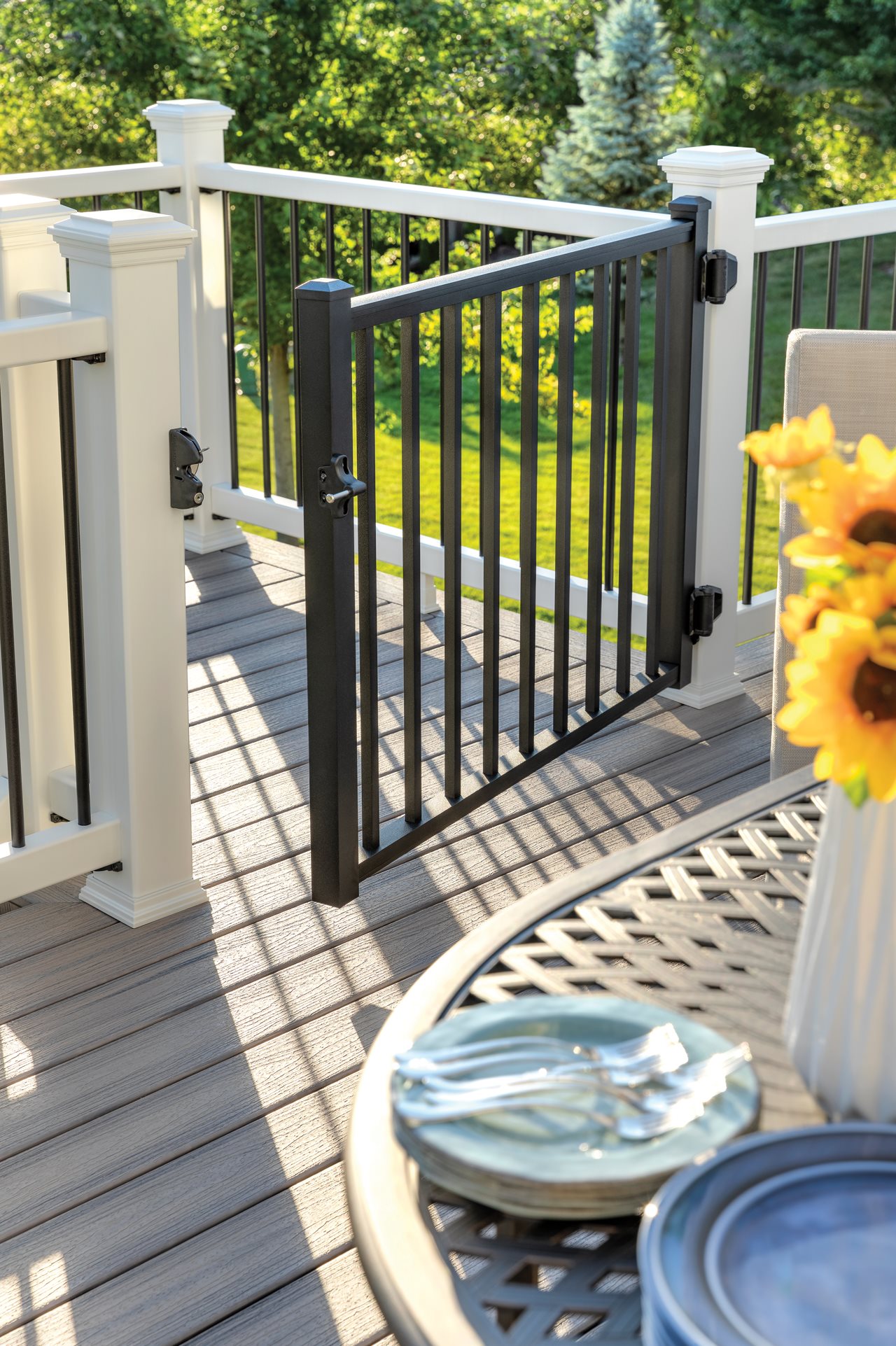 Photo courtesy Trex
3) Pool First, Then Deck
First things first. It's essential to install your pool before building the deck. While above-ground pools have standard wall heights, every pool will be slightly different. Don't take a chance on building a deck that may not align with the new centerpiece of your backyard.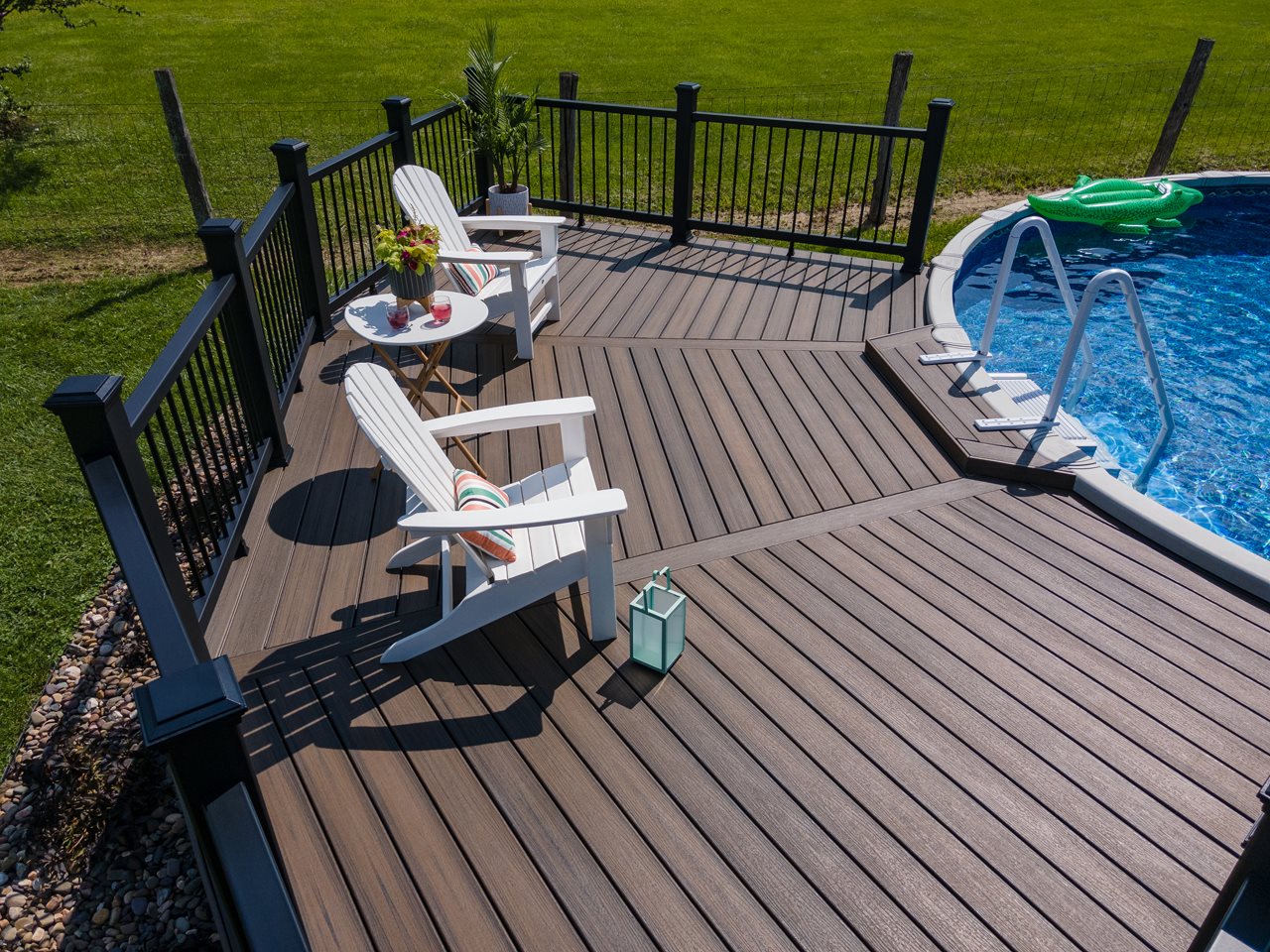 Photo courtesy Decks.com
4) Self-sufficient Support
Decks constructed around above-ground pools should not be attached to the pool. The structure should be freestanding and sufficiently stable on its own. Ideally, the deck should be built directly under the lip of the pool edge and laterally braced from the joists to the bottom of the posts. Check with your local municipality for approved lateral bracing.
Photo courtesy Decks.com
5) Protect Your Investment
Decks built around pools are especially susceptible to moisture, which contributes to mold growth and rotting. If you plan to build with wood, it is a good practice to install waterproofing tape, such as Trex® Protect™, over joists and beams to protect the decking substructure from standing water.
Photo courtesy Trex® Protect™
6) Factor in Fencing
Most jurisdictions mandate that any yard with a pool must also have a fence as a safety precaution. If you don't already have a fence, be sure to earmark part of your budget to cover the construction or installation of one, and make sure your fence complies with local building codes.
Photo courtesy Decks.com
Having a gorgeous deck to accompany your new pool will elevate the look and functionality of your outdoor space while giving you plenty of room to make the most of your aquatic amenity. For more ideas, inspiration, and access to free pool deck plans, visit Decks.com.