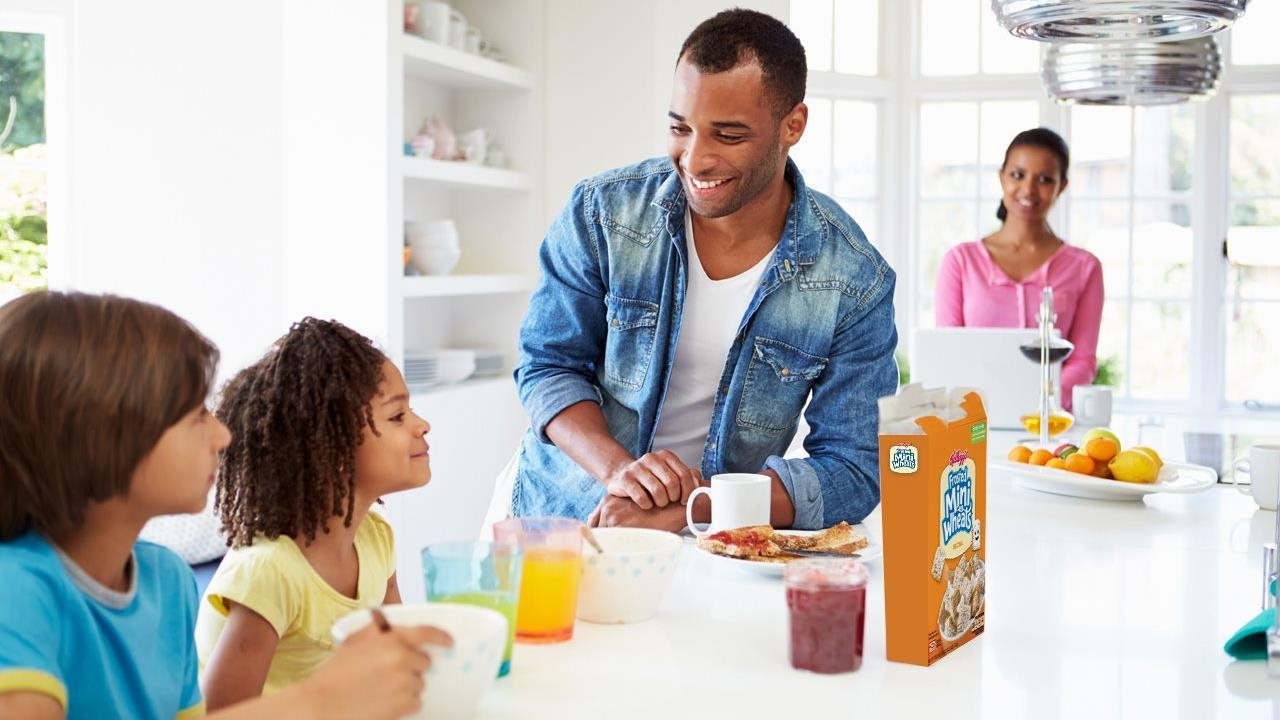 (BPT) – Nobody ever said parenting was going to be easy. But as many real-life parents discover, it doesn't have to be so serious, either. Getting through tough times — from the morning rush to bedtime routines — is a little easier if you can try to relax and even find humor in everyday events and interactions.
#IMOMSOHARD celebrity comedy duo Jen Smedley and Kristin Hensley use humorous stories about getting through trials and tribulations of being a mom to remind their followers that seeing the funny amidst the frantic can help you enjoy parenting even more.
Inspired by their example, here are some real-life tips for keeping hold of your sanity while you guide your kids through their year of learning, at school or at home.
Reduce the morning rush
OK, you may not always remember to prep tomorrow's clothes or lunches before bedtime. How many parents do? But it does help to consider what makes mornings chaotic in your house, and brainstorm solutions together with your kids to simplify — and let go of perfection.
Pick an easy-to-prep breakfast everybody loves
Skip the chocolate chip pancakes and go with a classic favorite. With one bowl of Kellogg's® Frosted Mini-Wheats®, you can stop "The Growl." Kellogg's Frosted Mini-Wheats helps fill you up with 10 layers of delicious whole wheat.
Use handy kitchen visuals
Hang a whiteboard in the kitchen, encouraging everyone to list foods you're running low on. Kids can even draw pictures of the foods. Make it easy for everyone to understand when you're low on things like milk by drawing a line on the container to show when you need more. Nobody likes running out of milk in the morning!
Let kids help make breakfast
Even young kids can help put together breakfast each morning, even if it's just setting out napkins and spoons on the table for everyone. Older kids can help by bringing out the family's favorite cereal, Kellogg's Frosted Mini-Wheats, along with milk, juice and fruit for everybody to enjoy. Assign each family member a task to help the meal come together quickly every morning.
Help items stay found
Kids can choose their own plastic bins or boxes, large enough for their school-related items but small enough so younger children can handle them. Encourage kids to keep all their school stuff in that container, so they don't lose homework and supplies all over the house — ending those morning searches.
Make time for games
Breakfast time can be stressful, which could start the day off less than happy. What if you set your alarms earlier one day a week and call it "game day" — sort of like game night, only with cereal!
Inspired by laugh-out-loud true stories from real families, Kellogg's Frosted Mini-Wheats created a new cereal-lover's board game called "Morning Craze," which is all about avoiding the consequences of a growling belly after skipping breakfast. Who hasn't suffered from a growling tummy after missing the morning meal? And what are the results? Grabbed the kid's colored hairspray instead of dry shampoo to "freshen up" your now hot pink hair? Put your coffee grinds back in the fridge and put the creamer in the cupboard? It happens. Morning Craze celebrates all the hilarity that ensues as you and your family travel around the gameboard avoiding "The Growl."
With these tips, along with a more lighthearted and relaxed attitude, your whole family can enjoy every day a little bit more, together.
®,™, © 2020 Kellogg NA Co.