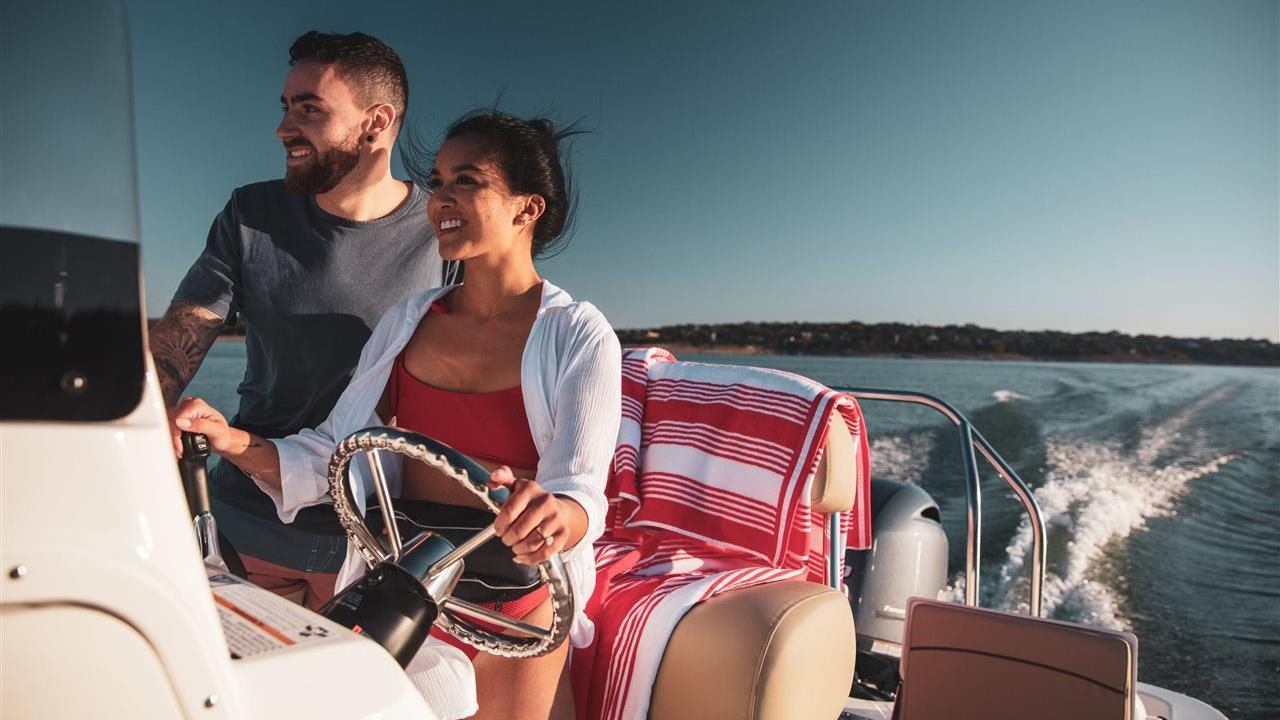 (BPT) – Spending more time on the water with friends and family? Boating has seen a surge in popularity as millions of Americans realize it gives you the freedom to explore the outdoors and is a fun, relaxing way to escape stress on land. In fact, boat sales are at near-record highs with an influx of newcomers who purchased their first boat in 2020, according to the National Marine Manufacturers Association (NMMA). Makes sense! Boating is your vacation on-demand and close to home.
If you're new to boating or an experienced captain still navigating best practices for enjoying a day on the water, remember it shouldn't be intimidating. Understanding the basics on what to do and what to bring will help make you a safer, more confident boater and create lasting memories for years to come.
"There's nothing more enjoyable and relaxing than a day spent on the water with family and friends. Whether you're using your boat for fishing, water sports, sailing or cruising, learning the basic boating essentials will help create a fun and safe experience for all involved," said Ellen Bradley, senior vice president of Discover Boating, a national awareness program and resource hub to help those new to boating get started. "Before you take the helm, Discover Boating is a helpful one-stop resource for everything from finding the boat that's right for you to maintenance checklists and how-to's, as well as winterization tips, insurance and a variety of boating education topics."
If you're a new boater looking to hone your skills or just diving into the boating lifestyle, here are five tips to improve your nautical know-how in no time to ensure the best possible experience on (and off) the water.
Learn the rules of the water. It is important to have the boating information and certifications you need to be a safe and confident boater. In fact, a number of states require powerboat operators to take a boater's education course and carry a license or certificate proving successful course completion. By consulting Discover Boating's safe boating guide, developing a safety checklist, and obtaining the necessary training or certificates in your state, you not only protect yourself and your passengers but also other boaters on the water.
Preserve your boat with proper maintenance. Similar to car maintenance, there are a few basic items that require regular maintenance by the owner, and a few items that require maintenance at routine intervals, which most leave to the professionals. Prepare a boat maintenance checklist that covers everything from engine needs, to cleaning, to electrical systems to ensure your boat has a long lifespan.
Tow. Launch. Load. Did you know 95% of Americans live within an hour's drive of a navigable body of water? Also, 95% of boats on the water can be trailered by a vehicle to local waterways, according to NMMA. With a trailerable boat, you can boat on just about any lake, river, bay or inlet. Trailering is great way to explore different waterways in your state or region, and it's also an affordable way to store your boat. With a little bit of training and practice, as well as a capable tow vehicle and reliable tie-downs for the stern, you'll be ready to cruise into any body of water.
Look for the seal of approval. When shopping for a boat, whether at a boat show, online or at a dealership, always check to make sure it is NMMA Certified. NMMA Certified boat and trailer manufacturers have been independently inspected to ensure they meet strict industry standards for safety and construction, as well as all federal regulations. Look for the NMMA Certified sticker near the helm of a boat.
Visit a boat show. Boat shows are the ideal setting to immerse yourself in the boating lifestyle and provide the unique opportunity to meet face-to-face with and shop a variety of boat dealers and marine product companies all under one roof. Most boat shows also offer educational opportunities — often complimentary — whether you're a seasoned skipper looking to improve your skills or a new boater in need of tips on everything from boating safety to navigation and boat operation. Find a boat show in your area.
Visit DiscoverBoating.com for resources, storage options, tips and how-to's for getting on the water, boat shopping, safety and more.