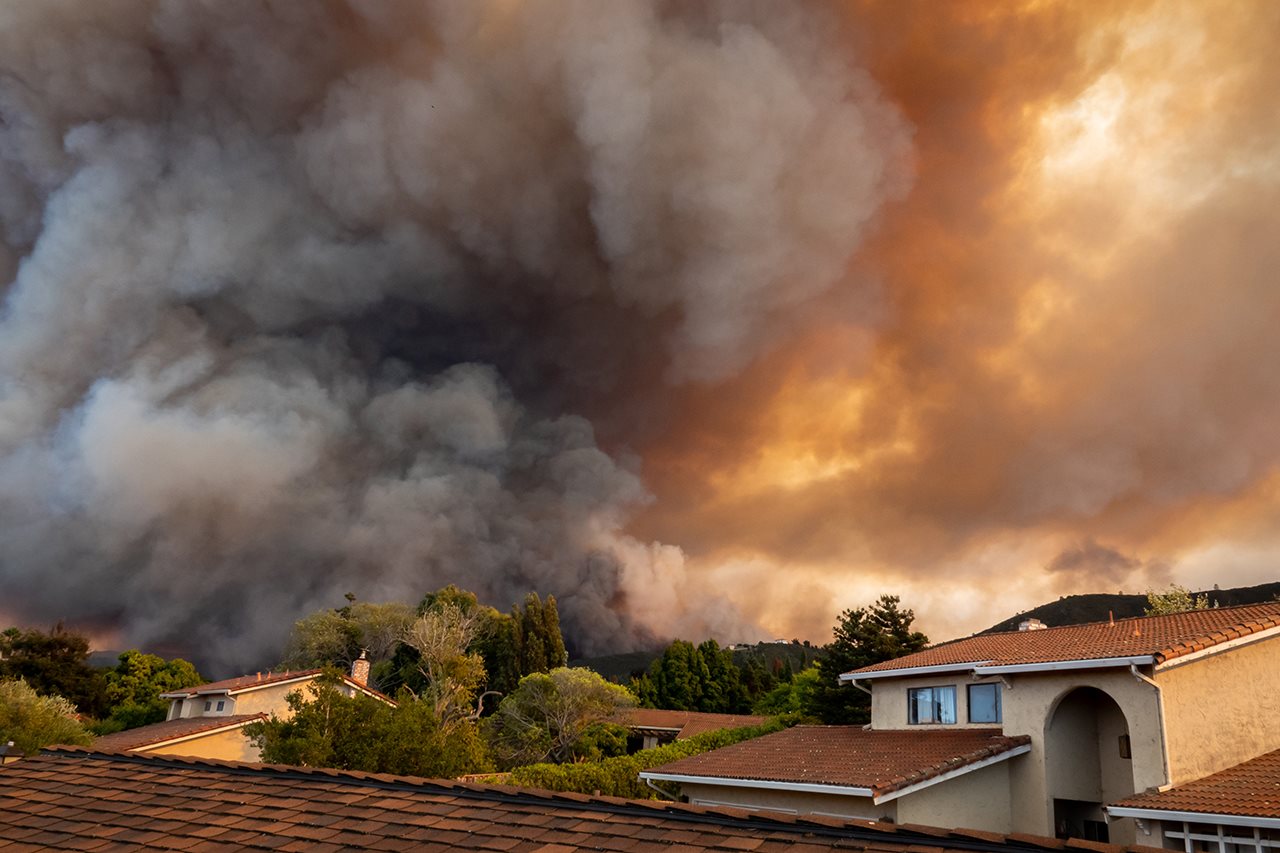 (BPT) – If your region faces the risk of wildfires during the hot, dry summer months, you may already have an emergency plan in place. But once the danger has passed, there is a list of things you need to do to help get your home and your daily routine back to normal. If you're a pool owner, you'll want to spend some time cleaning up your pool as soon as possible. This helps avoid the long-term issues caused by soot and ash in the pool.
Soot and ash can cause staining problems for your liner, as well as poor water quality in your pool. The faster you can remove it, the less chance you'll have of dealing with permanent pool discoloration.
Leslie's has some quick tips to help you restore your pool after a fire.
1. Clear out surface debris
First, use a skimmer net to remove as much ash and debris as possible while it's still suspended at the water surface. Here's a pro tip: cover the net with an old T-shirt, pillowcase or other cloth to help you trap finer particles in the net.
2. Circulate and filter the water
After you've removed as much surface debris as you can, you'll want to get to work on cleaning the water. Make sure the water level is about halfway up the mouth of the skimmer before running your equipment. Clean out the pump strainer and skimmer baskets, then run the pump 24/7 until the water is clear again. During the process, clean or backwash your filter as needed according to manufacturer recommendations. For large amounts of soot and ash in the water, you may need to clean the filter more frequently. If you're having issues getting the pool water to clear up, try adding a clarifier to help your filter work more effectively.
3. Remove settled debris
To help prevent staining, remove any debris that may have settled to the bottom of the pool. Vigorously brush the walls, steps and floor of the pool to loosen debris. Then, manually vacuum the pool or use an automatic pool cleaner to remove settled debris. For large amounts of settled ash, you may want to vacuum first, then brush, then vacuum again to avoid stirring up all the fine soot while brushing.
4. Restore your pool water balance
After your pool has been thoroughly cleaned, the next step is to balance your pool's water. First, test the water to make sure it's balanced. Soot and ash can have a major impact on water chemistry — especially the pH. To get the most accurate water test results, bring a water sample to your local pool store for professional testing. Leslie's offers free in-store AccuBlue® water testing, which precisely measures 10 different aspects of water chemistry and provides detailed recommendations on how to get your water back on track. Shock the pool once the water is balanced, then check to make sure your chlorine dispenser is full.
5. Address staining
For any lingering stains and discoloration you may see on your pool walls or floor, try a chemical stain and scale remover or a stain eraser designed for your pool type. For extreme staining and damage, you may need to consider an acid wash for your plaster or concrete pool, or you may want to replace your pool's vinyl liner.
What to do if you have no electricity
If you don't yet have working electricity at your home to run your pump and filter, first remove as much debris as possible from the pool using manual cleaning tools like a skimmer net. Then, shock the pool and use a pool brush to agitate the water — this will help to distribute the chlorine throughout your pool. This will help keep the water sanitized until your electricity is back up and running. Avoid balancing the water until you're able to use the pool pump to help circulate and distribute the chemicals.
Once the fire has passed and you're ready to start restoring your pool, the experts at Leslie's can help you get your pool clean, safe and swim-ready once again. For more tips and information on pool recovery, check out their resource center at LesliesPool.com.