(BPT) –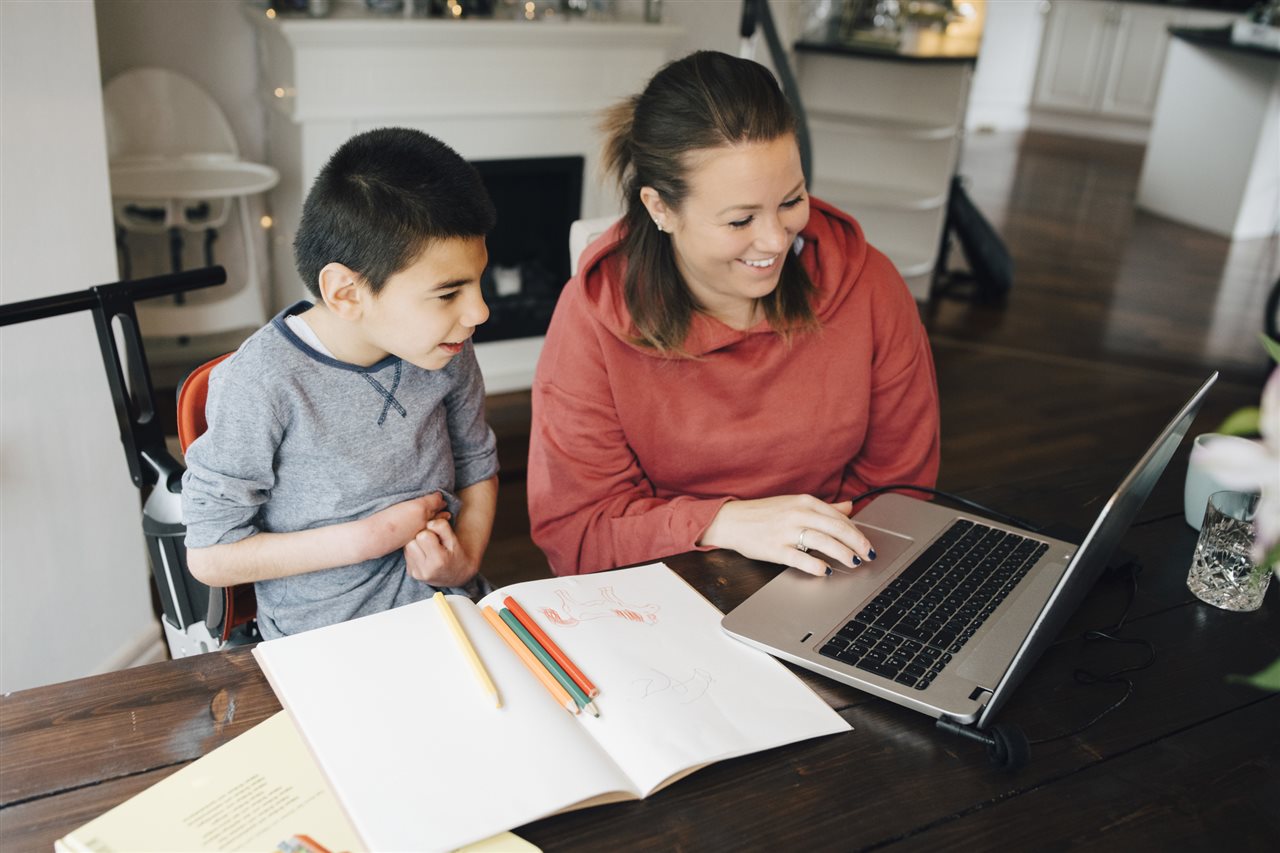 They've become teachers overnight. They go beyond kissing the occasional bump to now being on-call nurses. They've learned new skills to serve as coaches and mentors. Moms' roles have evolved tremendously during the global pandemic as they're stepping up to meet new challenges and support their family.
These extra demands have had a multitude of effects — both positive and negative. While a majority of moms do feel stress, they are also discovering their resiliency and what they value most in life, found a new national survey from DOVE® Chocolate.
Overcoming school challenges
Being a parent and educator simultaneously isn't easy, so it's no surprise nearly three out of four moms reported feeling anxious during the stay-at-home orders that began in March and nearly 70% of those surveyed agreed they experienced burnout.
Schools are now adopting a variety of learning models, including in-person, hybrid and remote education. Mothers will continue to be called on to support this evolving educational environment, with nearly 40% feeling anxious about the future.
Difficult times are challenging, but it's also an opportunity for growth. Mothers are learning through these experiences that they are agile and adaptable. If you're feeling overwhelmed with the new school structure, be kind to yourself. Adjustments take time and it's important to celebrate small successes, for both the kids and yourself. Remember to reach out for support — such as from community programs, the school district and friends — because it takes a village.
Finding meaningful moments, peace and connection
Adopting a multitude of new roles plus orders to quarantine and social distance has had a negative impact on many people, but especially moms. Nearly 70% of moms agreed they've experienced feelings of isolation. All moms ranked navigating their new normal — whether it be homeschooling, reduced "me-time" due to managing more people at home or transitioning to working remotely — as an additional stressor.
It's important to remember that taking time for self-care activities is not selfish. When you're the best version of yourself you can be a better mother, partner, friend and colleague. Make time each day for yourself, even if it's just 15 minutes to read, take a walk or meditate. You deserve it.
It's also important to prioritize connection even when it's from afar. Plan a weekly video chat with your best friend. Have coffee and catch up with your parents on the phone. Send a handwritten note to another mom who might need encouragement. These small acts compound to make a big impact in your positivity and connection to others.
Embracing silver linings
Despite new demands, moms are rising to the occasion plus finding positives by spending extra time with the ones they love most. Having more time with their children ranked as the top positive impact of stay-at-home orders. What's more, many moms benefit from spending more quality time with their partner at home as well.
For moms who shifted to working at home, the extra flexibility is also an advantage, allowing them to experience newfound time, milestones and moments with their family. In fact, 84% of working-from-home moms strongly agreed that they grew more emotionally connected with family during stay-at-home orders.
This extra time at home may be stressful at times, but try to remind yourself that it is a gift. Rather than running around town from activity to activity, you get extra time to talk with your kids, snuggle, watch movies and play games. You can try new recipes and bake together. You might also explore a hobby or rediscover an interest that you can share with younger generations.
The pandemic has been tough for moms who just want to give their families the best while keeping them safe. DOVE® Chocolate hopes all moms can relate to these insights and ultimately, help them feel seen, validated and less alone. Although stressful, there have been opportunities for everyone to grow together while making lasting memories.