(BPT) – As COVID-19 restrictions lift, community pools are opening around the country, and kids are eager to make a splash. However, before everyone jumps into the water, families should review and follow key water safety tips. Drowning is the leading cause of unintentional death among children ages 1-4. New data from the U.S. Consumer Product Safety Commission (CPSC) show that, on average, there are 397 pool-or-spa-related fatal child drownings per year.
As families resume warm-weather activities near water, CPSC's Pool Safely campaign is sharing simple steps to help families prioritize water safety this season. Here are a few things you can do to help reduce the risk of drowning and other pool- and spa-related injuries:
Never leave a child unattended in or near water.
Even if kids know how to swim, they should not be left alone. To ensure children are safer in and around the water, designate yourself, or another caregiver in your group, as a water watcher, even if there is a lifeguard present. Water watchers should avoid texting, reading or other distractions, and they must be able to see all children, wherever they are, in and around the pool or spa.
Teach children how to swim.
Swimming is fun AND a life-saving skill! Before heading to the pool this summer, consider signing up children for swim lessons. There are several free and reduced-cost options available for swim lessons, including classes at local parks and recreation departments, or the YMCA.
Stay away from drains!
Pool drains may look harmless, but they can be dangerous for small children. Underneath the cover, the drain produces a powerful suction through the pool or spa filter system that can be harmful, if not covered properly.
To avoid hazards, it is important to teach kids about the potential dangers of pool drains. If you take children to a residential pool, or they go into a spa or hot tub, make sure the owner has the proper cover on the drain before the kids start swimming.
Take the time to learn CPR.
Despite proper precautions, drowning incidents can still occur. Therefore, it is important to learn CPR, because performing CPR can save lives. According to long time Pool Safely collaborator, the American Red Cross, to perform CPR properly, you should:
Open the airway: You can do this by laying the child on their back and lifting their neck and chin.
Check for breathing: Listen for breathing for no more than ten seconds. It is also important to know that occasional gasps do not equate to breathing.
Do rescue breaths: Do two breaths if the child is not breathing. Make sure you pinch the child's nose shut, and make a complete seal by placing your mouth over the child's, and breathing into their mouth twice.
If you have not done so already, obtain a CPR certification at your local community center or through the American Red Cross. According to the Red Cross, to remain certified in CPR, you have to complete training every two years.
Take the Pledge today.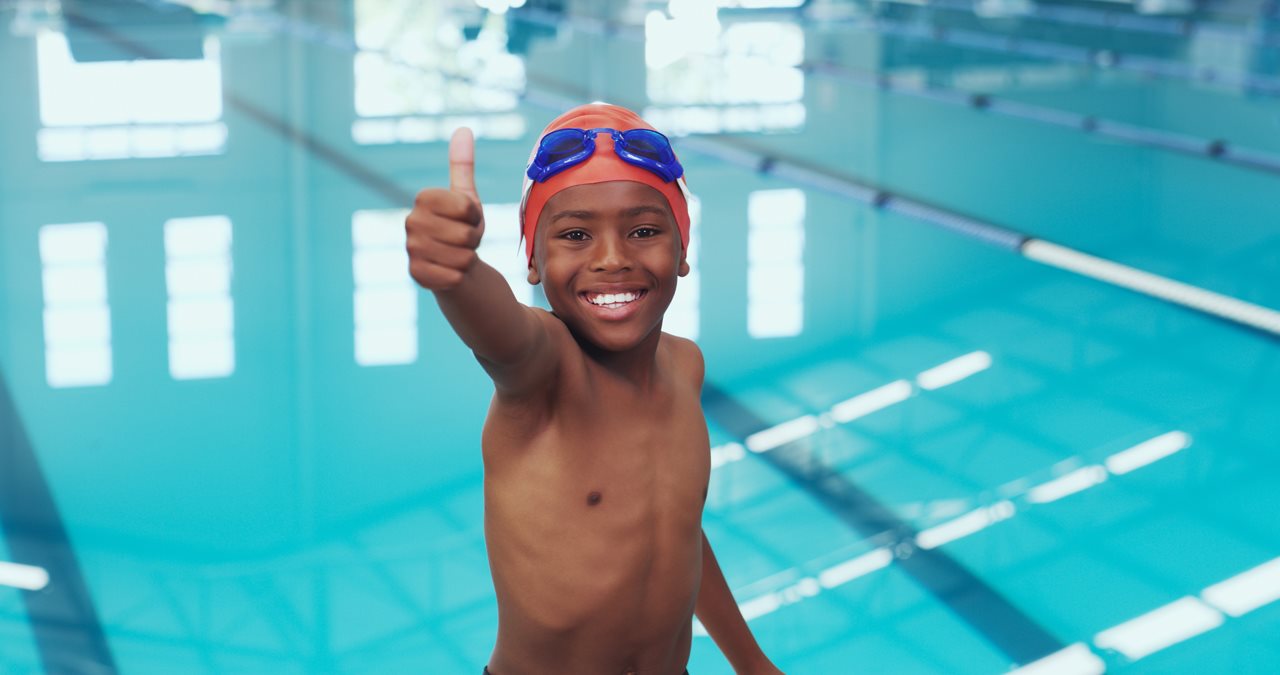 Help teach your kids these simple safety steps, and more, by having them take the Pool Safely Pledge. You can find the Pledge and more water safety information by visiting PoolSafely.gov.