(BPT) –
Josh Cellars paired with Christmas Dinner
With snow in the air and Santa on his way, warm up with wine and cocktails filled with cranberry, spice and everything nice. These six spirited selections are a sure-fire way to ring in every holiday moment, and the new year, too.
1. Hanging the Stockings with Care
Girard Cabernet Sauvignon
It's never too early or too late to decorate for the holidays. Greet the season with Girard Napa Valley Cabernet Sauvignon. It has red berry and tart cherry aromas, which develop into savory spices, cocoa and black plum flavors on the palate. For more than 40 years, Girard has specialized in small lot winemaking, sourcing the best fruit from vineyards all throughout Napa, including prized locations in St. Helena, Oakville, Diamond Mountain and Pope Valley.
2. Mingling Under the Mistletoe
Gray Whale Gin
Cozy up under the mistletoe with a favorite someone, and a delicious gin cocktail to make the mood right. To prepare a Mistletoe Medley, combine 2 parts Gray Whale Gin, 1 part cranberry syrup, 1 part lemon juice and egg white. Shake with ice and strain into a glass. Garnish with a slice of lemon. Gray Whale Gin is handcrafted with six sustainably sourced botanicals found on the gray whale migratory journey along the California Coast. And you can feel good about your purchase: Gray Whale donates 1% of all revenue to ocean conservation groups such as Oceana.
3. Singing Songs by the Fire
The Calling Dutton Ranch Vineyards Chardonnay
The Calling Dutton Ranch Vineyards Chardonnay pairs well with cozy fires, sing-alongs, and buttery popcorn, no string required. Aromas of honeysuckle and lemon give way to beautifully balanced flavors of apple, pear and stone fruit. Created by wine industry expert Peter Deutsch and sports broadcaster Jim Nantz, The Calling was created to honor their fathers and as a reminder to fans of this wine to find their own callings. This award-winning Chardonnay is sourced from one of the best vineyards in Sonoma County, California.
4. Ringing in the New Year
Josh Cellars Prosecco Rosé
Celebrate the new year with Josh Cellars Prosecco Rosé. It has scents of fresh wild berry and blackberry, complemented by refreshing acidity and effervescence. This wine is light bodied, pairing well with brunch favorites like eggs Benedict. Josh Cellars is a brand rooted in gratitude, making it a perfect fit for toasting accomplishments and all that's to come in the year ahead. Buy more than you think you'll need — you can always use it for mimosas during New Year's brunch.
5. Making Resolutions Bright
[ yellow tail ] Pure Bright Sauvignon Blanc
Start the new year off with [ yellow tail ] Pure Bright Sauvignon Blanc. It has notes of light citrus and lemongrass complemented by undertones of gooseberry, lime and a hint of passionfruit. [ yellow tail ] — America's most popular imported wine brand — packed this one full of flavor, but just 80 calories per serving. It is a win-win for whatever January holds, no resolutions needed.
6. Getting Snowed In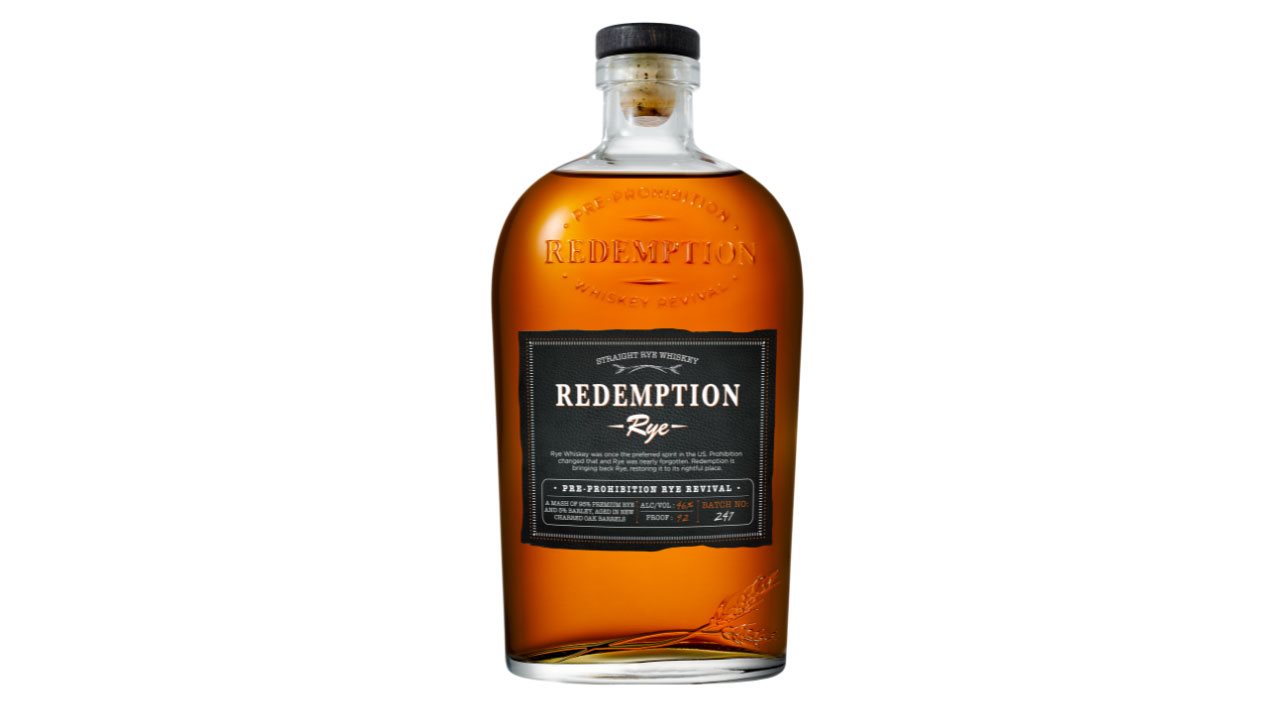 Redemption Rye
An adult snow day is an excellent reason to kick back and enjoy an excellent whiskey. Make a Winter Fling with 2 parts Redemption Rye, ¼ part Cinnamon Syrup, ¾ part Sweet Vermouth and a few dashes of bitters. Combine ingredients in a shaker with ice. For a finishing touch, rinse a chilled Martini glass with Dry Curacao before adding ingredients and serving. Redemption is on a mission to bring rye back to its pre-Prohibition glory. Its spice and backbone stand up in cocktails like this.