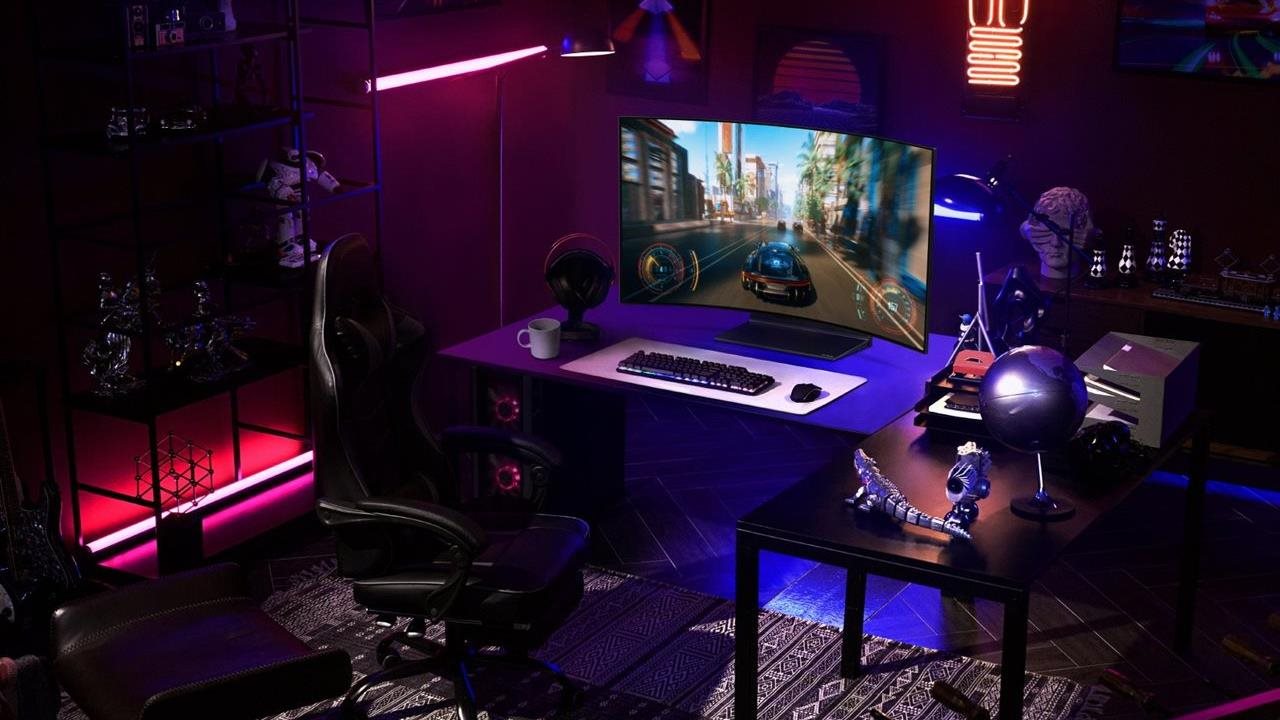 (BPT) – If you love being up to date on the latest home innovations, you can't do better than the Consumer Electronics Show (CES) each January. Viewing the highlights from CES lets you explore the newest technology to entertain you and your family or make household chores that much easier. For tech-savvy consumers and anyone seeking great new solutions in home technology, this year's offerings do not disappoint.
Here are four outstanding innovations from LG Electronics featured at CES 2023 that can enhance your home.
Be ahead of the curve
If you've never watched movies or played your favorite video games on a curved TV screen, this belongs on your list for 2023. With the new LG OLED Flex, you get the perfect combination for gaming, productivity and TV viewing — that can switch from a flat to a curved screen at the push of a button. Viewing and gaming on a curved screen offers a more immersive experience, providing more depth and sharper visual contrast. You can sit back and enjoy 4K UHD video content through webOS, streaming services and TV Tuner, or lean into an epic video game with built-in streaming game services. This TV is also tilt and height adjustable, so you can set up the most comfortable space to enjoy your favorite content.
Whether flat or curved, this TV's built-in evo technology delivers the same exceptional picture quality and performance that have made LG OLED TVs so popular.
Get your serious game face on
For the ultimate gaming monitor, the new LG UltraGear™ Monitor is the world's first OLED 240Hz gaming display. Available in 27- and 45-inches, its ultrawide screen provides a rapid 0.1 millisecond Gray-to-Gray (GTG) response time, while the innovative OLED display provides outstanding picture quality and high contrast ratio to help gamers easily detect enemies in any gaming environment, even in the darkest scenes. The anti-glare coating minimizes screen reflections in dark environments, while its curvature maximizes immersion. The V-shape stand offers tilt, height and swivel adjustment to allow gamers to enjoy the large screen just as they want it.
This UltraGear monitor's large screen, high refresh rate and fast response time make it the perfect solution for gamers looking to experience next-generation games with cutting-edge equipment.
Indulge your shoe obsession
If you love shoes but are guilty of leaving them in boxes in your closet, here's your opportunity to show your shoes some love. The new LG Styler® ShoeTower combines LG Styler ShoeCare and ShoeCase, creating a smart, convenient dual shoe care and storage solution to clean and display your favorite footwear.
ShoeCare meticulously sterilizes and deodorizes the interior and exterior of any shoe using LG's unmatched steam technology. It features an intuitive 2.4-inch touch LCD display, allowing you to select cleaning mode, operation process and more.
The Styler ShoeCase is a welcome addition to any home with its modern, streamlined design. This new storage concept features a technologically enhanced design ensuring the optimum humidity and temperature to keep your footwear looking its best. With a modular design that can be configured in various forms and transparent panels for easy viewing, Styler ShoeCase is a space-friendly solution for storing and showcasing your footwear.
Through LG's ThinQ app, the dual ShoeTower system can be controlled remotely via your smartphone, making it a truly innovative must-have, whether you're a shoe lover or just need a shoe maintenance solution for the whole family.
Reimagining laundry
For those seeking practical solutions to the problems presented by laundry appliances, especially in limited spaces, the LG's newest LG WashTower™ model is the answer. Offering a full-size dryer above a full-size front-load washer, these machines provide increased capacity while lowering the height compared to existing 24-inch stacked washing machines and dryers — so you can clean more without sacrificing space. Unlike conventional stacked laundry pairs, LG's exclusive Center Control™ panel is positioned in the middle of the unit, providing easier access to all functions to optimize your laundry experience. The washer's AI DD™M Technology provides optimal washing performance by detecting load size, fabric softness and soil level of clothes, adjusting the proper detergent amount based on soil level, and even reduces fabric damage by 10% when washing delicate items.
Even better: Vent installation is not required in the dryer, allowing for even more flexibility. Thanks to LG's Dual Inverter Heat Pump system, the dryer uses up to 50% less energy than other models and drying at lower temperatures to better protect your clothing.
The unit is also compatible with LG's ThinQ Care service, helping ensure optimal performance by providing usage alerts and maintenance tips LG's ThinQ app. Starting in March 2023, the unit will also be compatible with LG ThinQ UP, which provides regular downloadable updates to give users a personalized experience.
Explore these and other great innovations for your home at LG.com.