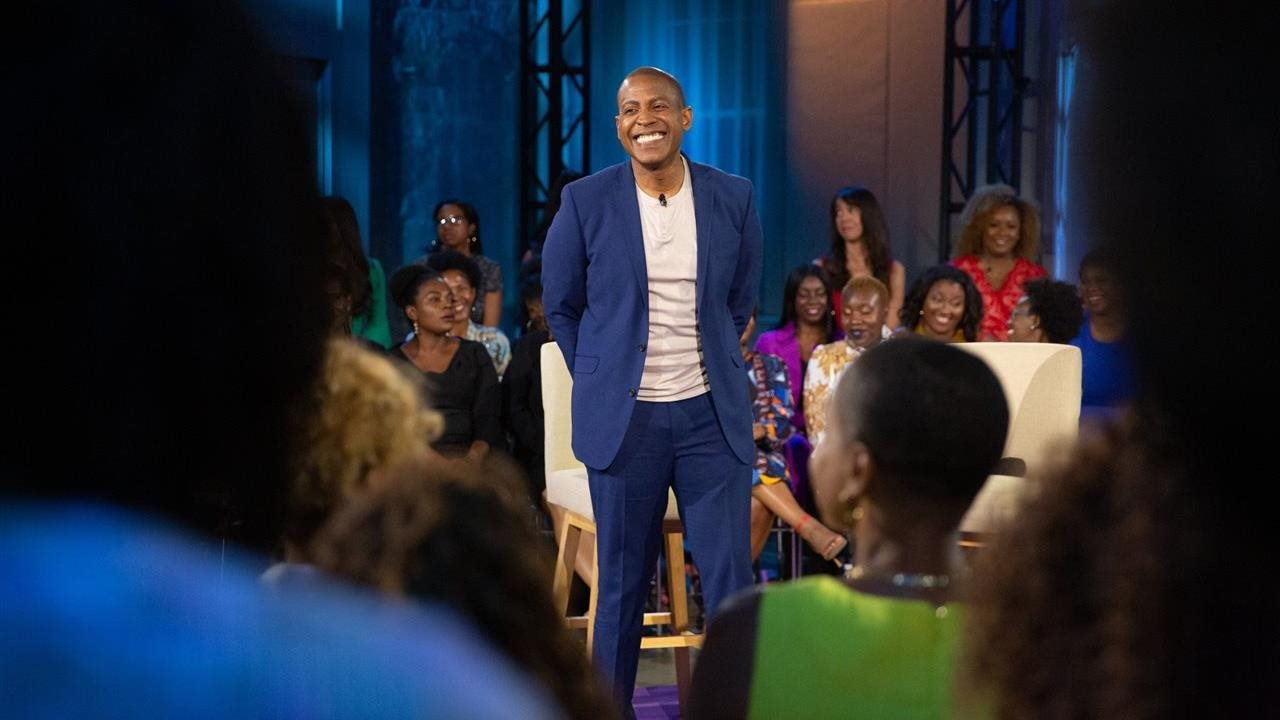 (BPT) – At a time when the nation is more divided than ever over politics, race and whether to wear a face mask, the opinion of one side is often not just opposed to that of the other side but incomprehensible.
Living in separate digital spheres as well as different areas of the country, the two halves of America were "socially distant" even before the pandemic. Trying to understand our fellow citizens is critical as we approach the presidential election — not to mention the Thanksgiving dinner table — and yet, it feels harder now than ever before.
But while the path toward greater division sometimes seems like a one-way street, there are actually many ways to bridge the gap of understanding. "Curiosity is no longer an option, it's required to understand the new world we are living in," says Emmy-winning journalist and OZY Media co-founder and CEO Carlos Watson, host of The Carlos Watson Show, a new show on YouTube that aims to heal America's wounds by presenting a series of meaningful conversations with diverse, influential guests. With more than 10 million views since its August debut, Watson's Anderson Cooper–meets–Oprah style of conversation clearly resonates with an audience that craves insightful, impactful and surprising conversations on everything from Black Lives Matter to love, with public figures who might not normally show up in their social media news feeds — from Sean Spicer and Baker Mayfield to George Lopez, Malcolm Gladwell and Tina Knowles-Lawson.
Here are some tips, curated by Watson, for how to break out of your bubble, just as he has facilitated at his own virtual coffee table.
1. Listen to others from across the aisle
This sounds like an obvious place to start, but in many ways it is the hardest step. Not just giving airtime but actively listening to opposing viewpoints is rarely practiced by TV talking heads. One good place to start is by following several people on social media with whom you disagree and seeking out interviews online — not for hot takes on the news of the day, but for in-depth profiles of their lives and careers.
While fiery debates are what often trend online, YouTube's hidden gem is the respectful exchange of differing opinions — and they too can rack up view counts. "This is genuinely the first time I have seen two opposing sides having such a respect for each other in the political realm," comments Taylor Whiteside on an episode of The Carlos Watson Show in which Watson and actor Terry Crews debate the latter's controversial "Black supremacy" tweets. "This is what true discussions should look like," continues Whiteside in his comment on the most-viewed episode of the show so far, with 1.3 million views.
2. Seek out deep, meaningful conversations
In 2020, we might have forgotten what it means to have a heart-to-heart with a friend over a bottle of wine, but those long-form discussions are still very much possible through a computer screen. Don't be afraid to talk about difficult issues like race and to openly advocate for change. But this doesn't mean just talking politics — the broader conversations you can have, the better. Instead of searching for the "gotcha" moment, find ways to learn the backstory behind someone's belief system.
3. Make the difficult choice to diversify your life
Look around. Your church, your kids' school, your group of friends, your barbershop and your gym are probably all full of people who look like you and think like you. Start by diversifying your media consumption — check out OZY's 30-Day Justice Plan for some useful suggestions. To take the next step, would you send your kids to a more integrated school? Would you change employers for the opportunity to have co-workers who hold different opinions from yours? Would you bring your family to a new place of worship if it meant more fully integrating your social world? Building relationships that cross traditional social lines — whether in race, politics, age or place of origin — is the first step toward understanding, empathy and, ultimately, a sense of shared fate that will demand real change.
Start your bubble-bursting journey by tuning into episodes of The Carlos Watson Show, every day on YouTube.